Posts for: July, 2017
By John Chaney, D.D.S.
July 22, 2017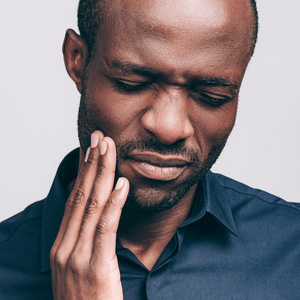 Chronic jaw pain and limited jaw mobility are two common symptoms of a group of conditions known as temporomandibular joint disorders (TMJD or TMD). Several effective treatments have developed over the years, despite the fact that the underlying causes for TMD remain an elusive quarry for medical researchers.
But we may now have a promising new lead in understanding TMD: a possible link between it and other systemic inflammatory diseases. In recent study researchers interviewed over 1,500 people with TMD about various aspects of their lives. Nearly two-thirds reported at least three or more other inflammatory health conditions like fibromyalgia, chronic headaches or rheumatoid arthritis.
These statistics suggest a relationship between TMD and these other conditions. Further exploration of these possible links could result not only in a greater understanding of TMD but better treatment strategies for it and the other related conditions.
In the meantime, though, what can you do if you're currently dealing with TMD?
As of now the approaches with the best results continue to be conservative, non-invasive techniques we've used for several years. Thermal therapies like hot or cold compresses to the jaw area, for example, are quite effective in providing pain relief, and muscle relaxant drugs have proven beneficial for improving jaw mobility.
More radical approaches like jaw surgery have also come into prominence. But there's a caveat here: a significant number of people find their conditions don't improve or may even worsen. In the study previously mentioned, only 38% of respondents who had undergone jaw surgery saw any range of improvement (from slight to significant); by contrast, 28% indicated no change in symptoms and 46% said they were worse off.
It's important, then, that you thoroughly discuss your condition with your dentist, verifying first that you have TMD.  Together you can develop a treatment plan to relieve pain and restore jaw function. If your dentist or surgeon suggests surgery, consider seeking a second opinion before choosing this more radical approach.
Hopefully, further research into the causes and relationships of TMD with other health conditions will yield still better treatments. In the meantime, you may still find relief and improve your quality of life with the proven techniques available now.
If you would like more information on treatments for chronic jaw pain, please contact us or schedule an appointment for a consultation. You can also learn more about this topic by reading the Dear Doctor magazine article "Chronic Jaw Pain and Associated Conditions."
By John Chaney, D.D.S.
July 07, 2017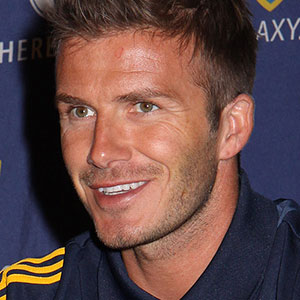 During his former career as a professional footballer (that's a soccer star to U.S. sports fans) David Beckham was known for his skill at "bending" a soccer ball. His ability to make the ball curve in mid-flight — to avoid a defender or score a goal — led scores of kids to try to "bend it like Beckham." But just recently, while enjoying a vacation in Canada with his family, "Becks" tried snowboarding for the first time — and in the process, broke one of his front teeth.
Some fans worried that the missing tooth could be a "red card" for Beckham's current modeling career… but fortunately, he headed straight to the dental office as soon as he arrived back in England. Exactly what kind of treatment is needed for a broken tooth? It all depends where the break is and how badly the tooth is damaged.
For a minor crack or chip, cosmetic bonding may offer a quick and effective solution. In this procedure, a composite resin, in a color custom-made to match the tooth, is applied in liquid form and cured (hardened) with a special light. Several layers of bonding material can be applied to re-construct a larger area of missing tooth, and chips that have been saved can sometimes be reattached as well.
When more tooth structure is missing, dental veneers may be the preferred restorative option. Veneers are wafer-thin shells that are bonded to the front surface of the teeth. They can not only correct small chips or cracks, but can also improve the color, spacing, and shape of your teeth.
But if the damage exposes the soft inner pulp of the tooth, root canal treatment will be needed to save the tooth. In this procedure, the inflamed or infected pulp tissue is removed and the tooth sealed against re-infection; if a root canal is not done when needed, the tooth will have an increased risk for extraction in the future. Following a root canal, a tooth is often restored with a crown (cap), which can look good and function well for many years.
Sometimes, a tooth may be knocked completely out of its socket; or, a severely damaged tooth may need to be extracted (removed). In either situation, the best option for restoration is a dental implant. Here, a tiny screw-like device made of titanium metal is inserted into the jaw bone in a minor surgical procedure. Over time, it fuses with the living bone to form a solid anchorage. A lifelike crown is attached, which provides aesthetic appeal and full function for the replacement tooth.
So how's Beckham holding up? According to sources, "David is a trooper and didn't make a fuss. He took it all in his stride." Maybe next time he hits the slopes, he'll heed the advice of dental experts and wear a custom-made mouthguard…
If you have questions about restoring damaged teeth, please contact our office to schedule a consultation. You can read more in the Dear Doctor magazine articles "Trauma and Nerve Damage to Teeth" and "Children's Dental Concerns and Injuries."