Posts for: January, 2015
By John Chaney, D.D.S.
January 28, 2015
Recent research has revealed a relationship between overall general health and proper care for your dentures. The evidence shows that oral bacteria have been implicated in bacterial endocarditis ("endo" – inside; "card" – heart), chronic obstructive pulmonary (lung) disease, generalized infections of the respiratory tract and other systemic diseases. This proves what you might not suspect — you need to pay attention to the care of your dentures to achieve optimal health. For this reason, we have put together this list of five great tips for caring for your dentures.
Daily cleaning at home: It is critical that you thoroughly remove the bacterial biofilm in your mouth and on your dentures. This one tip alone will help minimize the likelihood of your developing inflammation (denture stomatitis) under your dentures.
Don't boil your dentures: While cleaning is important, you should NEVER place your dentures into boiling water because it can damage and warp them.
Don't wear your dentures 24/7: To help reduce or minimize denture stomatitis, you really should not wear your dentures 24/7. It is important to thoroughly clean them each night along with your mouth (as noted above), and then leave them out while you sleep. This will also slow down the bone loss that naturally occurs from the pressure caused by wearing dentures.
Always store your dentures immersed in water: This tip is so important because it helps prevent your dentures from warping. And do not forget to change the water each day, as well as to clean the container in which you store them.
Annual professional cleaning: Even though you may do an excellent job cleaning your teeth at home, you still need to come to our offices at least once a year for an examination, fit and function check, as well as a professional cleaning. During this cleaning, we will use our ultrasonic cleaners to minimize the biofilm that accumulates over time.
To learn more tips, continue reading the Dear Doctor magazine article "Top Ten Tips For Denture Care & Maintenance." Or you can contact us today to schedule an appointment to discuss your questions.
By John Chaney, D.D.S.
January 13, 2015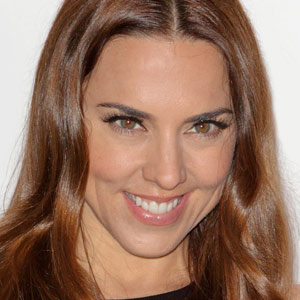 As a member of the best-selling pop group Spice Girls, Mel C (AKA Sporty Spice) enjoyed her share of musical superstardom. At the band's peak in the Nineties, the young singer's signature look featured baggy sweatpants, an assortment of tattoos, a nose stud and a gold-capped incisor, front and center in her mouth. Today, Melanie Chisholm is still singing — but now she's a mom, an amateur triathlete… and that gold tooth is just a memory. Not only that, her smile looks more evenly spaced and whiter than it did when she was referred to as the "tomboy" of the group.
What happened? In our view, it all boils down to changing tastes — plus a little bit of help from dental professionals. As the "wannabe" singer proves, there's no single standard when it comes to making your teeth look their best. Your own look is unique to you — and your smile can reflect that individuality.
For example, crowns (caps) are substantial coverings that may be placed on teeth when they are being restored. They are available in three types: gold, all-porcelain, or porcelain-fused-to-metal. The latter two are tooth-colored, while the gold is — well, shiny like gold bling. Which one is right for you? In many cases, it's your choice.
Likewise, dental veneers — wafer-thin shells that can correct cosmetic issues by covering the surface of your teeth — can be made in a variety of shades. Their hues may range from natural ivory to Hollywood white, and everything in between. What's the best color for you? Only you can say.
Some people opt for a "smile makeover" that uses small irregularities in the spacing and color of teeth to create a more "natural" look. Other folks want a perfectly even, brilliant white smile that dazzles the eye. Still others are looking to match or restore the smile they once had — perhaps even re-creating a signature gap between the teeth. As long as there are no other dental issues involved, the choice is yours.
So if you're unhappy with your smile — or if you feel it doesn't reflect the person you "wannabe" — why not talk to us about a smile makeover? Just call our office to schedule a consultation. You can learn more about this topic in the Dear Doctor magazine articles "Beautiful Smiles by Design" and "The Impact of a Smile Makeover."